4 November 2012 – Reykjanes peninsula. Short round trip. (Picture 9 of 17 pictures)
Still on the bridge. These are locks, affixed by Spaus & Spunka, August, Kora and Holger, ? and Nils and more: Please fetch the locks again and take them home! No one on Iceland wants to know that you are in love (...). And these locks have no place here. Place these locks at home, on Facebook but not here in Iceland. Takk.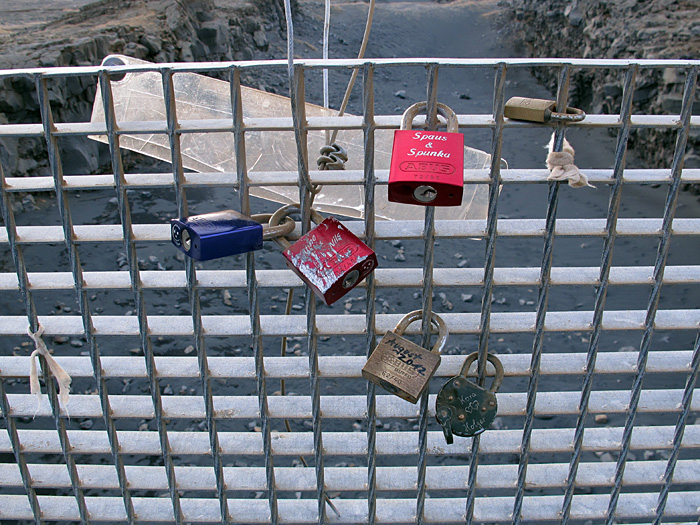 Click on the big picture to see the next one!


































© Claus Sterneck (Claus in Island / Claus in Iceland), 2012. Contact: info@claus-in-island.de