14 till 18 April 2011 – Djúpavík. One day longer in Djúpavík. (Picture 5 of 12 pictures)
Blue sky and sunshine. Driving home, but we had to drive back to Djúpavík because the road was not passable of too much snow some kilometer later.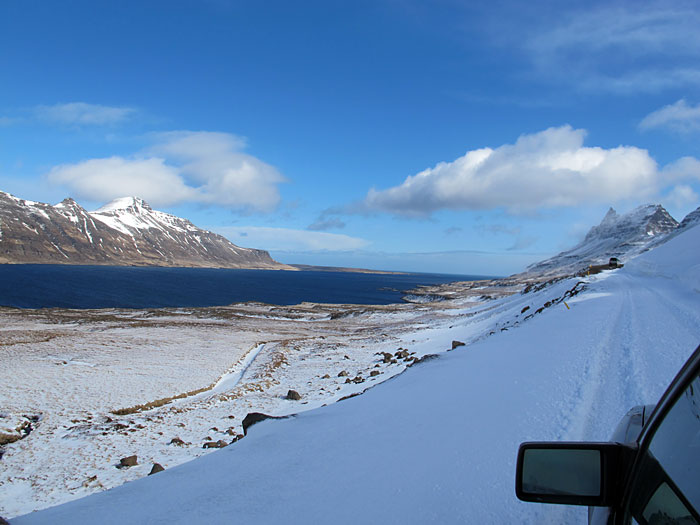 Click on the big picture to see the next one!























Mail this URL:

© Claus Sterneck (Claus in Island / Claus in Iceland), 2011. Contact: info@claus-in-island.de