9 December 2012 – Reykjavík. Árbær Open Air Museum. (Picture 18 of 18 pictures)
And, maybe some of you do remember this picture ... It was taken in Djúpavík (building the old herring factory). This picture is shown in connection with building houses and the use of concrete.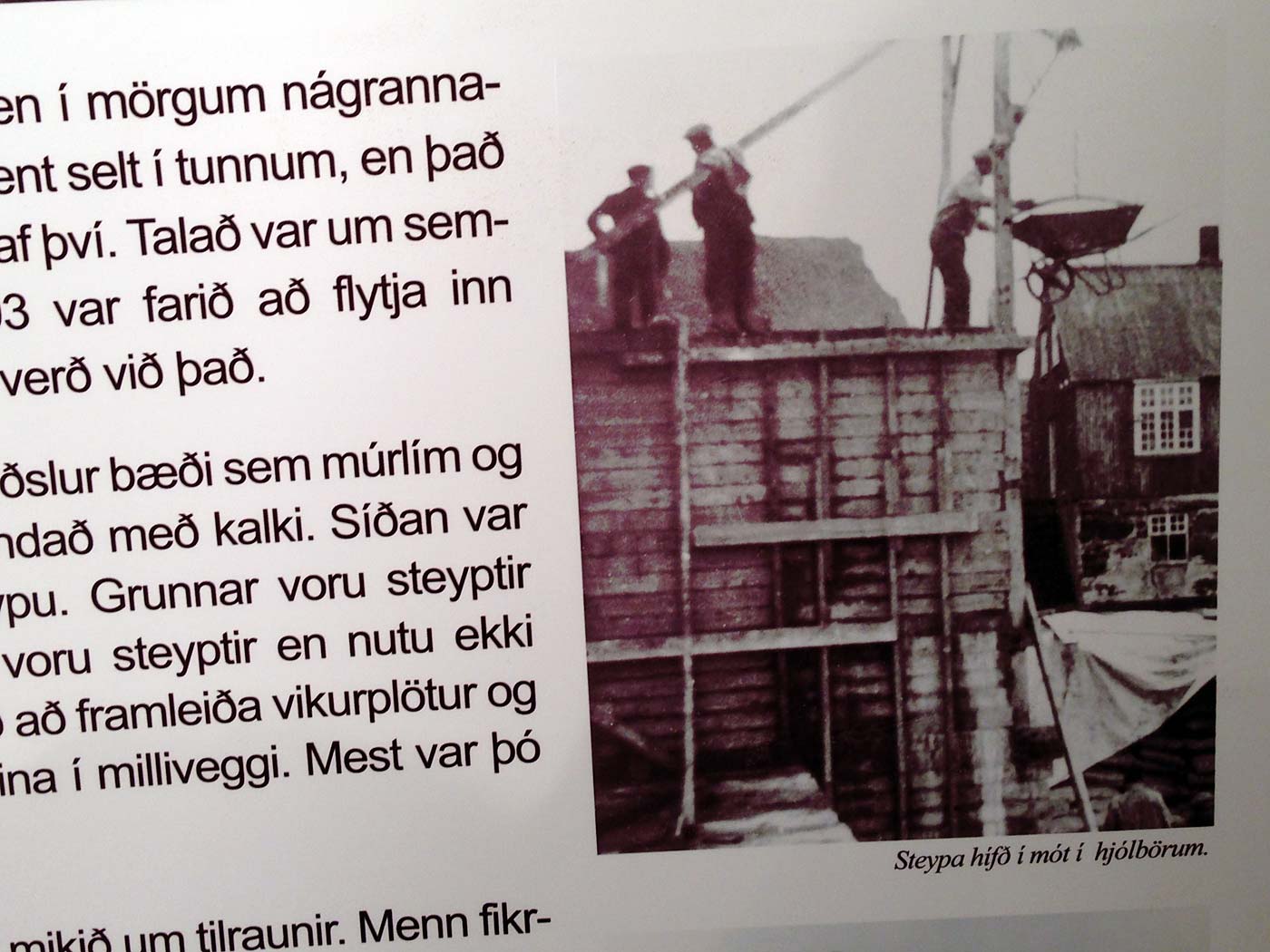 Click on the big picture to see the next one. This is the 5566. picture on my homepage.




































© Claus Sterneck (Claus in Island / Claus in Iceland), 2012. Contact: info@claus-in-iceland.com