Easter 2012 – Reykjavík. The big easter (chocolate) egg contest. (Picture 14 of 20 pictures)
Egg 3: Very easy to get the content, the chocolate broke only in two big parts. Here you see the typical - famous - yellow 'box' for the surprise toy. Also typical: outside brown chocolate, inside white chocolate. The taste of the chocolate: very good, in special the combination with white chocolate!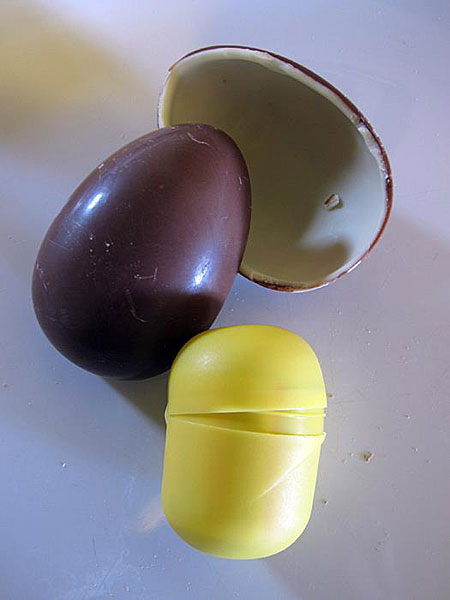 Click on the big picture to see the next one!








































© Claus Sterneck (Claus in Island / Claus in Iceland), 2012. Contact: info@claus-in-island.de