15 till 21 July 2013 – Djúpavík. Miscellaneous LXI. (Picture 2 of 9)
Another common road sign: 'Einbreið brú'. You will drive on single track bridge after a few meters, so it is better to reduce the speed and check the oncoming traffic.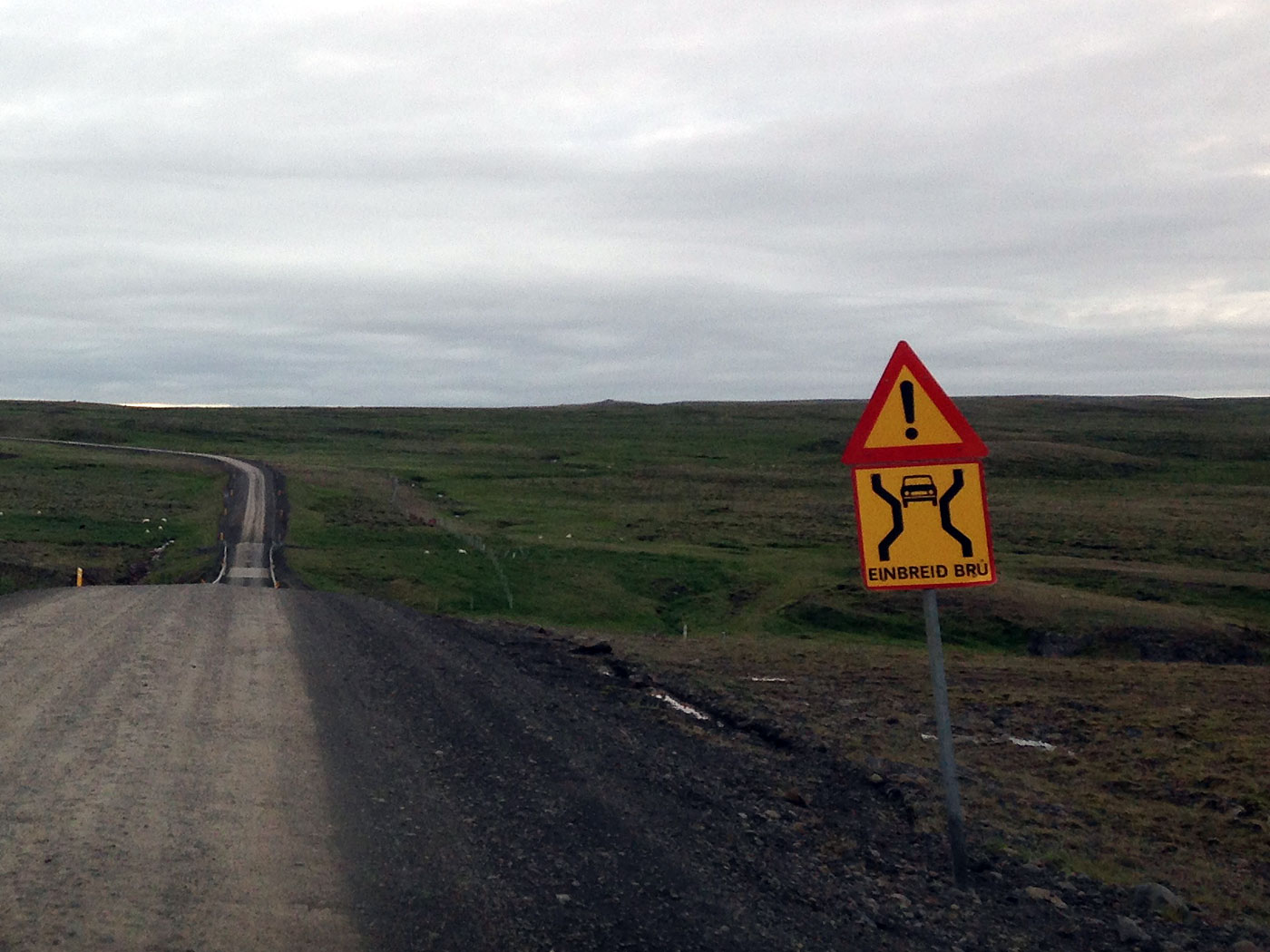 Click on the big picture to see the next one. This is the 6086. picture on my homepage.


















© Claus Sterneck (Claus in Island / Claus in Iceland), 2013. Contact: claus@claus-in-iceland.com