5 January 2014 – Þingvellir. Short trip. (Picture 5 of 10)
Þingvellir, frozen ... II. Sad to see such a sign to prevent people to thow money (!) into the small river. Grrr ...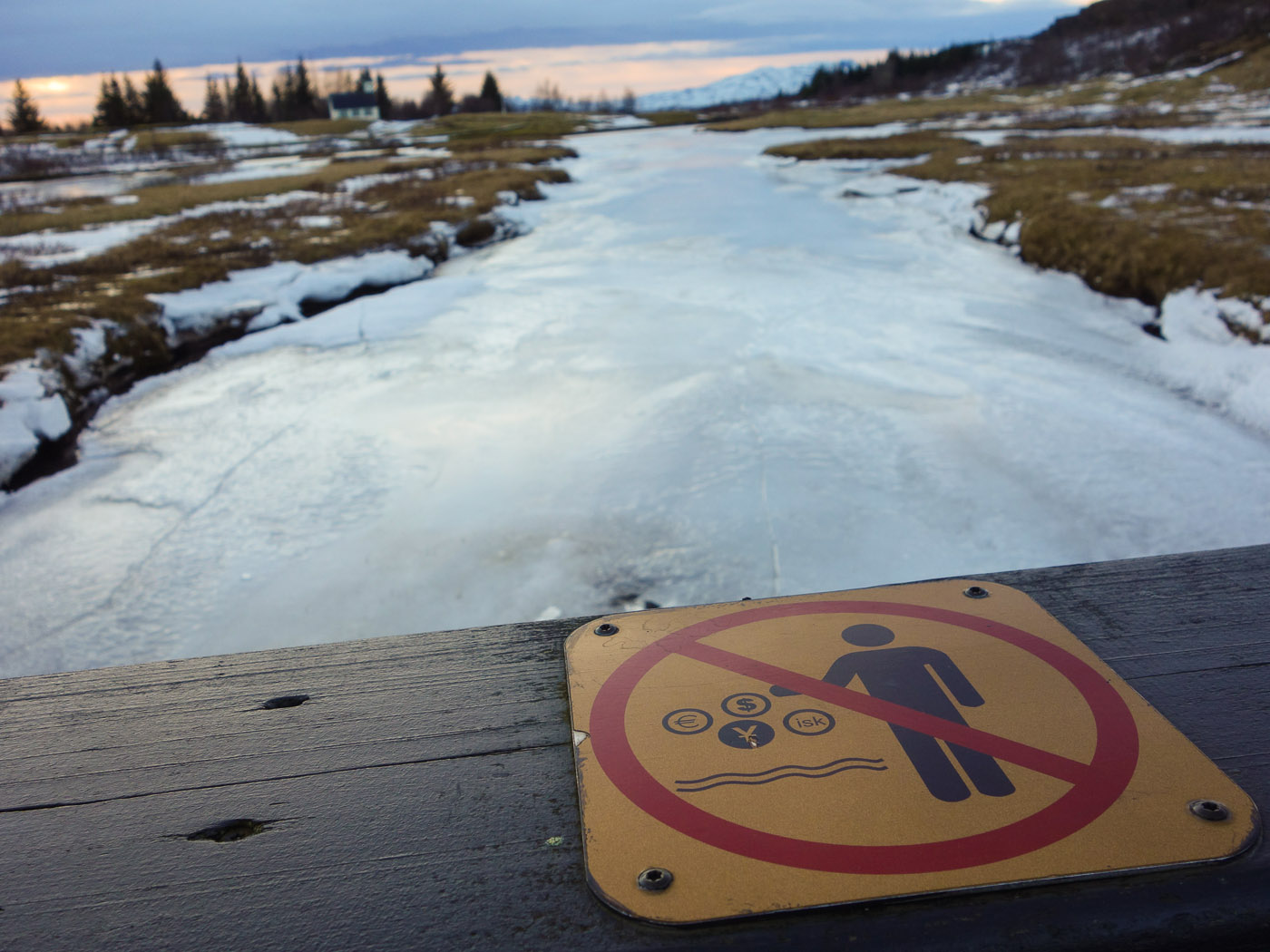 Click on the big picture to see the next one. This is the 6577. picture on my homepage.



















© Claus Sterneck (Claus in Iceland / Claus in Island), 2014. Contact: claus@claus-in-iceland.com